Sponsor: Baobichen Foundation
Curator: sfmoa, San Francisco Museum of Art
12-2021
The Winge of Freedom of Arts
Break through the pandemic
On the Cloud
the Vivture exhibition
From reality of unique Creation
Smoothing the heart and spirit
Relieve depression and tension
Art has no boundaries
Appreciation of interactive wandering
藝術自由的翅膀
衝破疫情
在雲上
虛擬畫展
真實獨創
心靈得以慰籍
舒緩鬱悶緊張
藝術本無界
賞析互動徜徉
Artist: Richard
Richard Louis Perri
Born in Rockville Centre NY 1944. After studying in the Southwest, I came to San Francisco with "Flowers in my hair" in 1967.Since then, In addition to creating imagery in various genres ie.Music Posters, Underground Comics, Murals, Limited Edition works on paper, art book printing/publishing etc my main focus is making art as a Fine.Artist. Although my subject matter is diverse and varied and have shown my work all around town, I am known for painting the history of San Francisco, and have been described by Carl Nolte, SF Chron staff writer , as San Francisco's Greatest Undiscovered Artist" because I paint pictures of undiscovered places in San Francisco.
I love this city, made it my home, it's my inspiration and would love the opportunity for my images to roll around town expressing it.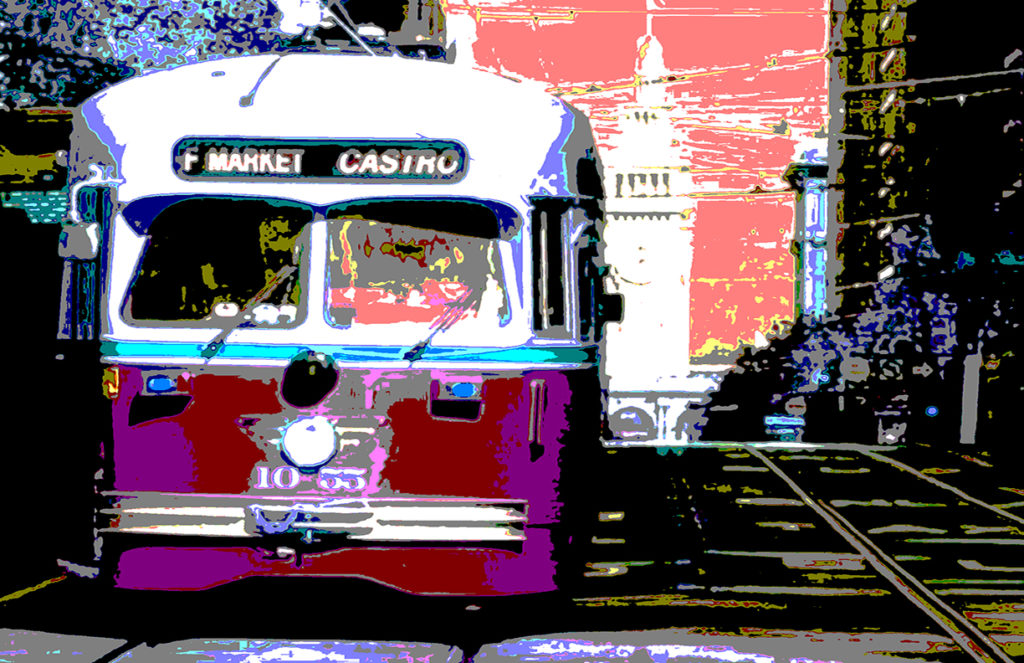 __________________A________________

畫家微子 是張大千先生門下二代弟子
是引領 "中国画画美国"的當代中国画影响力画家。
作品被編撰入中国美术家出版社出版的畫史 文献【巴蜀山水画序】
当代山水画家研究篇目
獲美國國會議員頒發的藝術貢獻成就獎。
美國西部城市國際藝術大展绘画一等獎 ;第二届巴蜀国际艺术博览会一等獎 ;
中国首届美术大赛二等奖。
九次个人畫展,及主要联展,和部分收藏如下:
旧金山美术馆 ; 台湾中正纪念堂 ; 成都市武侯祠博物馆
旧金山南海艺术中心 ;加州科学博物馆 ;华美博物馆 ;
硅谷亚洲艺术中心; 米兰世博会美术展 ; 柏林墙艺术艺术委员会中心
无锡市博物院 ;四川省美术馆 ;北京巴蜀美术馆
东莞莞城美术馆 ;扬州八怪纪念馆
Artists Weizi
Mr. Zhang Daqian's second generation disciple
Her works are compiled into the historical literature of Chinese Artists Publishing House [Bashu Shanshui Foreword] Research on Contemporary Landscape Painters
She had the certificate of Congressional recognition from US member of Congress for her dedication to the arts and served as an inspiration to community
Get the first prize of the American Western City ;
First Prize of the 2nd Bashu International Art Fair
Second prize of China's first art competition
Nine solo exhibitions, the main group exhibitions and some works are collected below
sfmoa of San Francisco, USA;Taiwan Zhongzheng Memorial Hall;Chengdu Wuhoushi Museum;
Nanhai Arts Center, San Francisco, USA
California Science Museum; U.S. Museum of Huamei
Silicon Valley Asian Art Center ;Milan Expo Art Exhibition
An exhibition of art and cultural centers at the Berlin Wall ;Wuxi Museum, China,
Art Museum of Sichuan Province, China
Beijing BaShu Art Museum ;Dongguan Wancheng Art Museum
Eight Monsters Memorial Museum in Yangzhou, China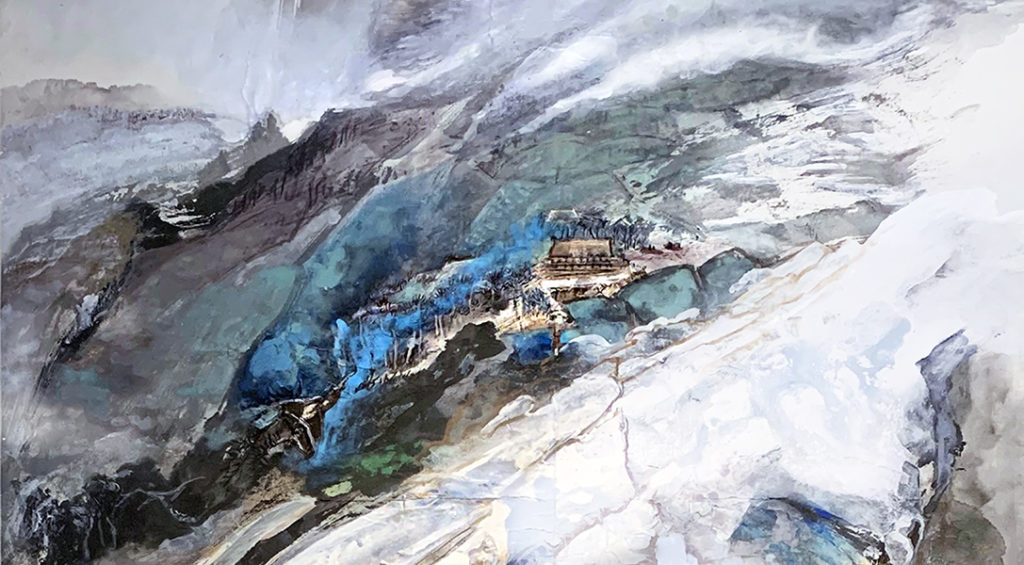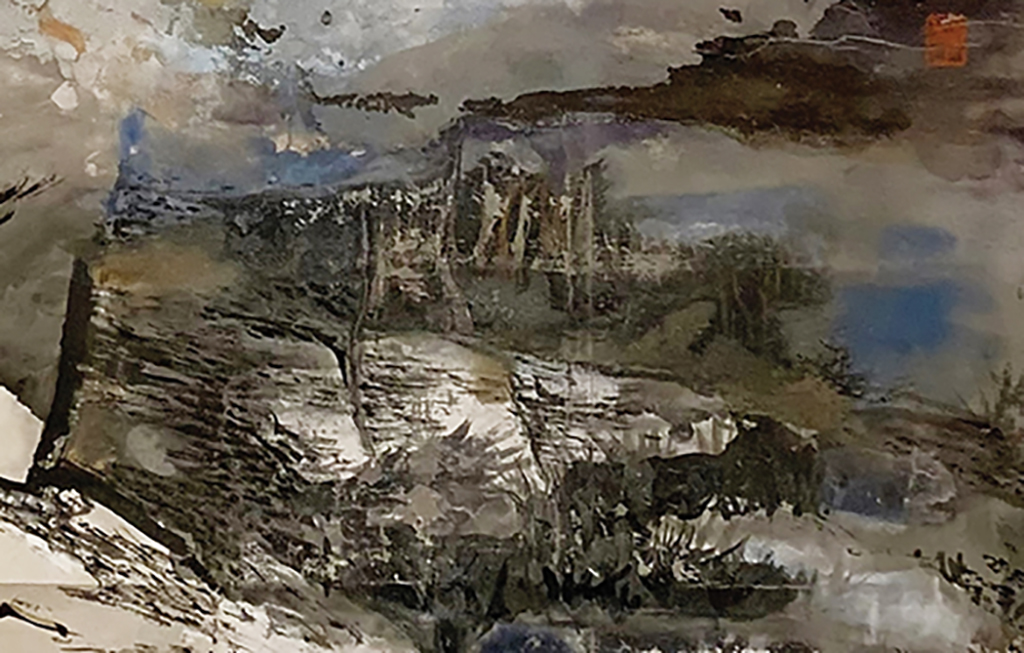 ________________A________________
Julie Huang graduated from Tongji University in Shanghai. After earning her degree she worked as a teaching assistant in the Department of Architecture. She went on to earn a master's degree from Tongji University in 1986 and a master's degree from Washington State University in the United States in 1989. She worked as a designer before founding her own engineering company, and participated in the design of buildings, bridges, and public facilities. After retiring, she started artistic creation. The colors and textures in her abstract paintings are characterized by nature and randomness. There is a delicate balance of deliberation and spontaneity, intentionally and serendipity.
郁峰女士(Julie Huang) 毕业于上海同济大学。毕业后她在同济大学建筑系担任助教。
1986 年她获得同济大学硕士学位,1989年获得美国华盛顿州立大学硕士学位。
而后她在西雅图工程设计公司任设计师。后来创立了工程设计公司,参与大量建筑桥梁和公共设施的设计。
退休后她进行艺术创作。她抽象画中的色彩和纹理,以自然随意为特色。
创造了美丽而独特的纹理和色彩,突显自发性、故意性和偶然性的微妙平衡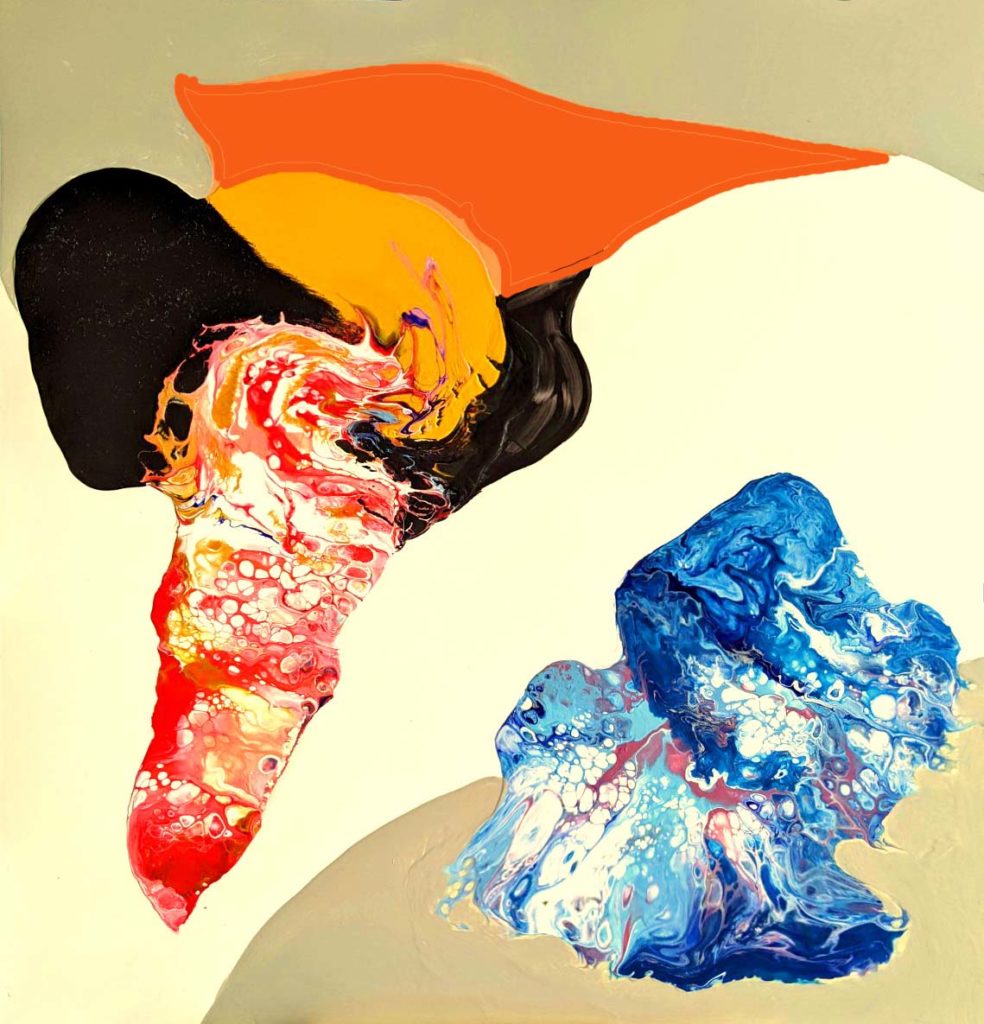 _________________A________________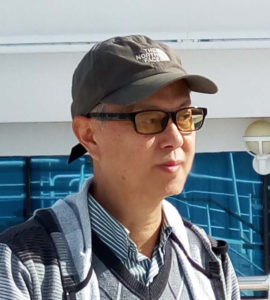 JamesSu studied painting and design at a Chinese university, and received his master's and doctorate degrees in the United States. His work has appeared in many books and magazines, and has been exhibited in art galleries, universities, and libraries in China and the United States. He is good at traditional Chinese paintings, Oil paintings, and abstract paintings that mix Eastern and Western emotions, giving viewers unlimited imagination. The Root Series mainly means that the trees grow stubbornly with strong survivability and will in harsh environments. The author uses the strong vitality of nature to express the current human attitude and spirit of being stubborn before the terrible Covid virus infection.
JamesSu曾在中国大学学习绘画和设计, 在美国获得了硕士和博士学位。
他的作品出现在许多书籍和杂志上,曾在中国和美国的美术馆,大学,和图书馆举办多次展览。
他擅长传统的中国画,具象作品,和混合东西方的抽象绘画, 给了观众以无限想象空间。
树根系列主要表示林木在恶劣环境下, 以坚强的生存力和意志来倔强地生长。
作者用自然界强盛的生命力来表達当前人类在可怕的Covid病毒感染前不倔不骁的态度和精神。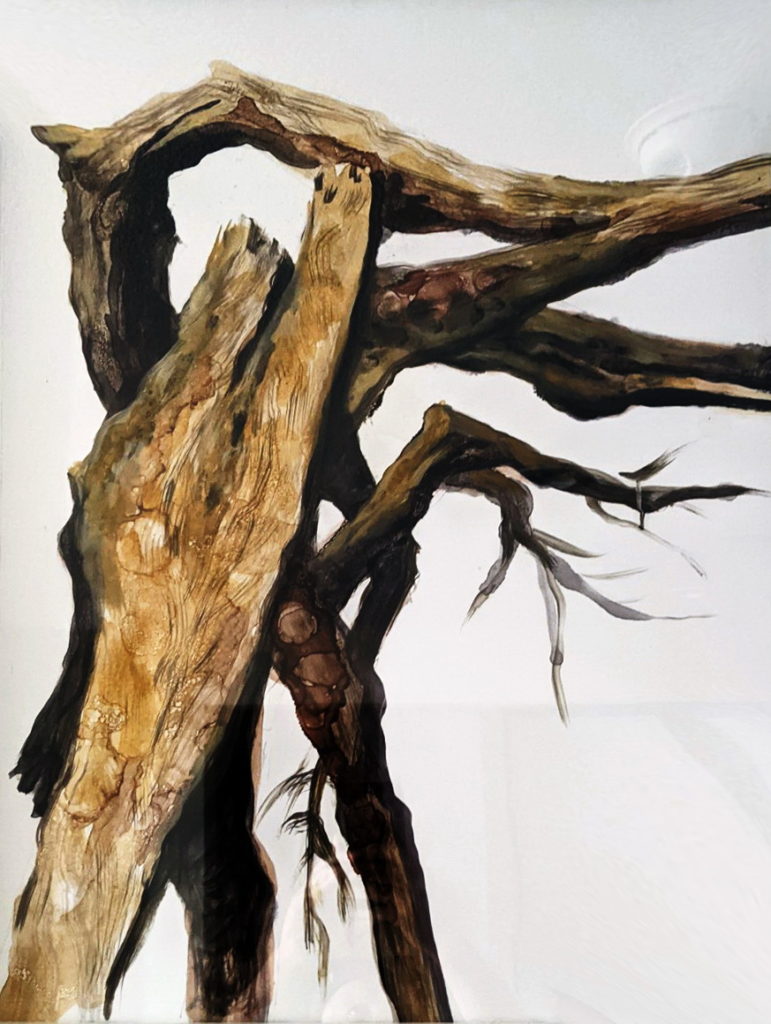 ---
雲 上 展 新 春 話 語
壬寅虎來,瘟神勢衰,福禍相依,修身自在。
【疫情中的藝術家】- C GROUP雲上展
如期呈現.
述説一群藝術家,
受困疫情御藝術而無界,
潛心創作穫井噴以抒懷.
有感而發以畫説話。
翹首以待疫情結束的曙光綻裂之前,
再次延後【疫情中的藝術家】 實體畫展
在舊金山美術舘的展期,
實屬對公共安全的考量。
在此感謝觀衆的理解和支持。
具體展訊再另行公告。
與此同時將繼續推出
更多精彩紛呈的藝術組合云展,
與觀衆一起分享藝術滋養,提升抗疫功能。

聯係郵箱:kuayuetaipingyangsf@gmail.com
Sponsor: Baobichen Foundation
Curator: sfmoa, San Francisco Museum of Art
---